Our breeding policy
A careful search process precedes the selection of suitable stallions for our broodmares. Factors such as degree of inbreeding, among others, but certainly also heritable traits are considered when making the choice. Thus, with each match, Stud Galloper tries to compensate for the "lesser" traits and improve the strong traits. Through meticulous research and, above all, passion for the Friesian breed, Galloper Stud tries to minimize the saying "breeding is gambling. A good knowledge of the total range of studs is therefore a necessity and a given for us.
Friesian foals
Until weaning when the foals are 100 – 120 days old, the foals are socialized naturally. 'Learning to give feet', brushing and walking on the halter are then among the topics covered. We try to provide daily grazing for the foals, weather permitting. In our opinion, this greatly benefits the development and further socialization of the foals.
The first stage of their lives lays the foundation for developing good social traits.
After this stage, the foals go to a rearing facility selected by us so that they can grow up in the herd during this second stage of their development. Here they continue to learn playful socialization and body development.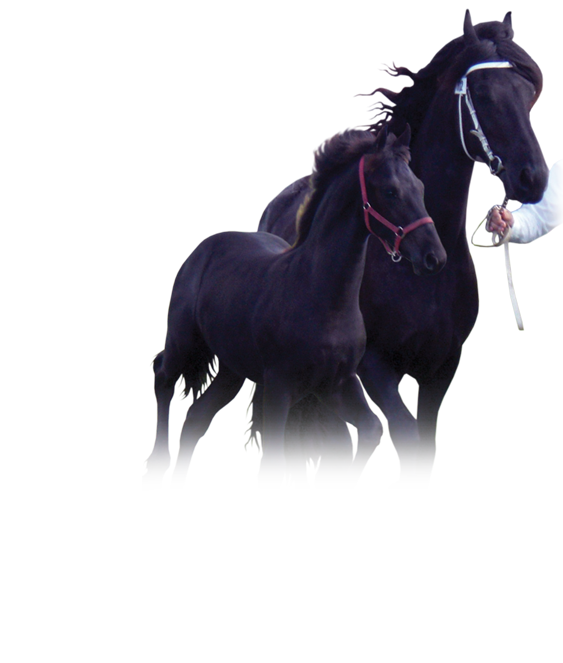 Features
Breeding Friesian horses with
the following features:
Exterior and movement
Use
Vitality and health
Character
Target
These characteristics are the basis for our objective
For the horses to be successful in:
Dressage
Horse driving sport
Harness
Breeding Shows