"A sporting look at Friesian horses."
Stoeterij Galloper in Berkel en Rodenrijs is an extremely modern and well-equipped stud farm, in one of the few spacious and rural locations in the heart of the Randstad. At our stud we breed and sell Friesian thoroughbred horses. Only the best broodmares are bred to, whose "pedigree" and bloodlines are already proven. Our breeding goal is to breed horses that have the talent and quality to perform at the highest level of sport in addition to all the desirable external characteristics.
Because of this breeding goal, Stud Galloper also carries the slogan;
'A sporting look at Friesian horses'.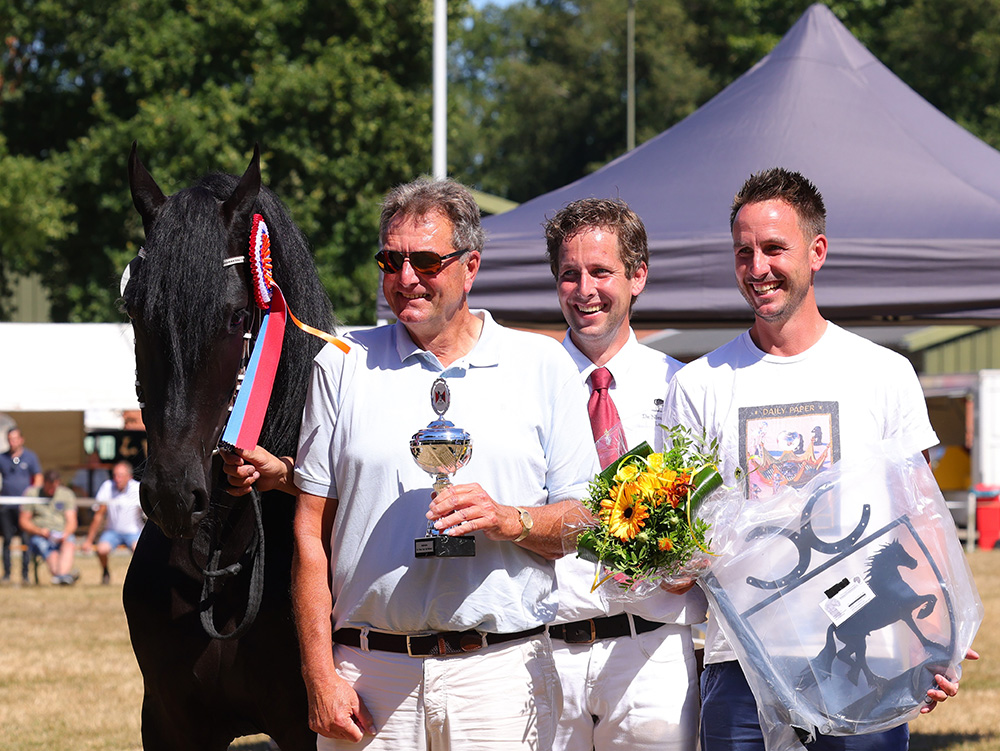 Want to know more about us or contact us directly?
If you would like more information about our Friesian horses, training, workshops or have another question. Do not hesitate, we are happy to assist anyone!
Direct contact