Stud Galloper, a sporty look at Friesian horses.
Extremely modern stud farm in the Randstad area
We are an extremely modern and well-equipped stud farm, in one of the few spacious and rural locations in the heart of the Randstad. At our stud we breed and sell Friesian thoroughbred horses. We only breed with the best broodmares, whose "pedigree" and bloodlines have already proven themselves. Our breeding goal is to breed horses that, in addition to all the desired external characteristics, have the talent and quality to perform at the highest level of the sport.
Because of this breeding goal, Stud Galloper also carries the slogan;
'A sporting look at Friesian horses'.
Own bred line of Friesian horses
Stud Galloper has Friesian horses from other breeding lines for sale in addition to its own bred line of Friesians. We sell Friesian stallions / geldings as well as Friesian mares. You can also contact us for young horses and approved stallions. We have a nice ongoing supply of our own bred Friesian horses as well as other breeding lines. If you do not immediately find a suitable horse in our offer, please contact us and we will be happy to search with you.
The purchase of a Friesian horse
Purchasing a Friesian horse should be a well-considered decision. It must be a right match between user and horse. To make the right decision on this, Stud Galloper will first discuss the wishes and requirements together with the buyer. If it appears that a horse to be purchased does not yet meet a desired sporting level, there is a possibility to have Galloper Stud bring it up to that level. Of course, Stud Galloper can also realize this with the horse(s) already owned. All horses supplied or brokered by Galloper Stud can be clinically and/or radiographically inspected if desired.
With us you can count on:
Quality Friesian horses

Extra service in many areas (extra training, help with transportation, inspection)

Reliable and honest advice

The right match with a horse
Should you not immediately find a suitable horse in our offer, please fill out our
FIND YOUR TOP FRIESIAN
form. Or contact us by phone or email and we will be happy to search with you.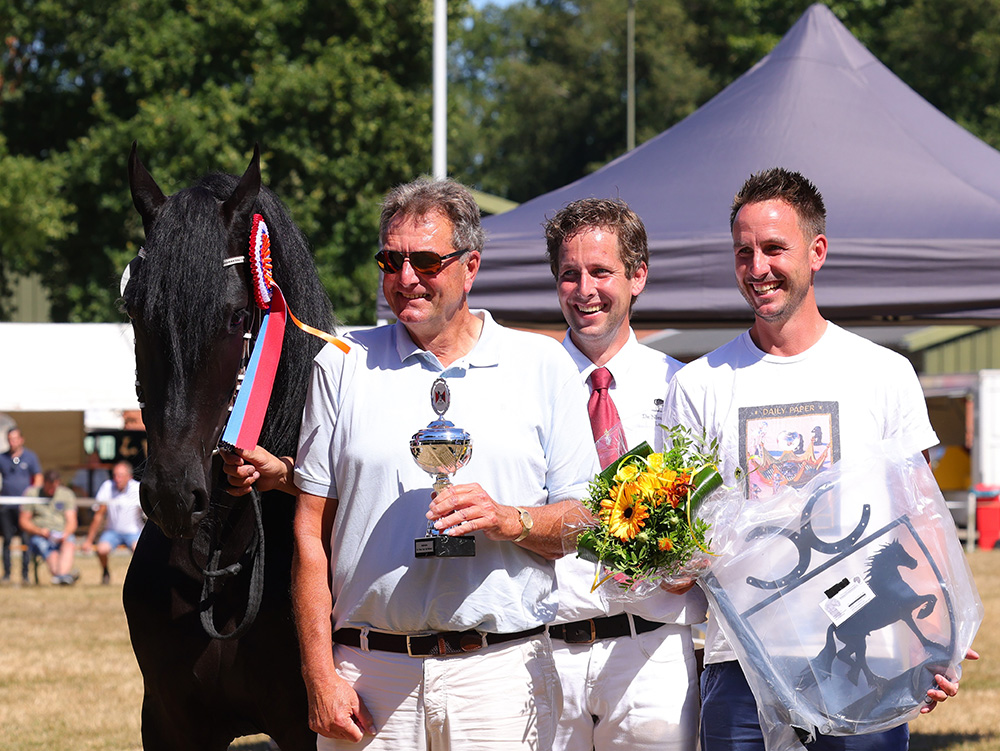 Want to know more about us or contact us directly?
If you would like more information about our Friesian horses, training, workshops or have another question. Do not hesitate, we are happy to assist anyone!
Direct contact